We're here to help! Creating A Bridge Between All Medicines
Get wellness your way- we recognize there is no one way to heal. Working with our Holistic Health Coach & Clinically trained Herbalist, you'll uncover your specific herbs, supplements, nutritional coaching, stress management tools, how to detox and more. A clear path to healing, naturally.
Testimonials
Paige's knowledge and expertise are incredible. She helps you by listening and deciding what would work best to help you! She is so specific and caring. She has helped me and my husband both! I'm so thankful! Big fans!

Laura, Pastor + Oncology Nurse
Paige's ability to pinpoint what people truly need is her calling. Her methods and techniques are simple, easy to follow, and her tinctures are truly life changing. Look forward to using the blends in my everyday life.

Lindsey, Entrepreneur + Mother
My relationship with herbs has forever changed since using them for medicinal purposes. It's always a pleasure to work with Paige on new ways I can create a healthier life.

Stephanie K. Research coordinator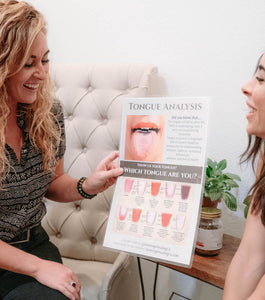 Our Mission: Create A Bridge Between All Medicines
Sovereign Healing Co. is here to support and empower you to practice making confident and informed choices- in healthcare, at home, while shopping & beyond..
Our functional care allows you to relate and implement holistic methods & products to begin healing right away! We are a trusted resource for education and use of various healing modalities including: Western Herbalism, Chinese Medicine, Ayurveda, Physical Therapy, Genetics, Mindfulness, Faith, Aromatherapy, Non-Toxic Hygiene and Holistic Living.
We are passionate about providing tools & building awareness to live a Sovereign lifestyle, in alignment with Divine Nature, instead of chronically stressed & overwhelmed.
Contact us today! All messaging and care is 100% confidential.